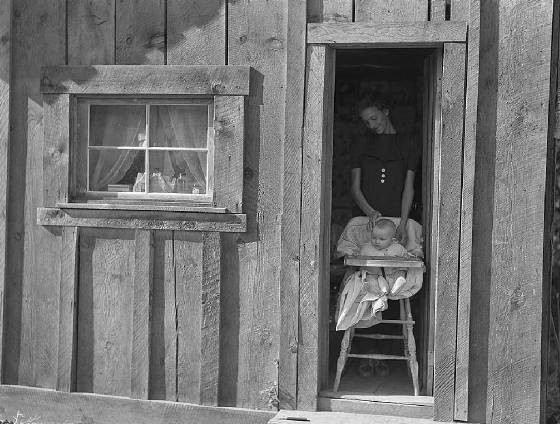 Dorothea Lange caption: Wife and baby of president of Ola self-help sawmill co-op in doorway of their home. Gem County, Idaho, October 1939.
This is one of my favorite Dorothea Lange photos. She took many at the Ola Self-Help Sawmill in the small village of Ola, in 1938. Three years later, Russell Lee, another Farm Security Administration photographer, took more photos at the same location. By looking through all of the photos and captions, I was able to determine the last name of this unidentified woman and her baby. I talked to the woman's granddaughter and learned that both the woman and the baby are still very much alive. But they were not interested in being interviewed, and they asked that I do not disclose their first names.
*Story published in 2008.