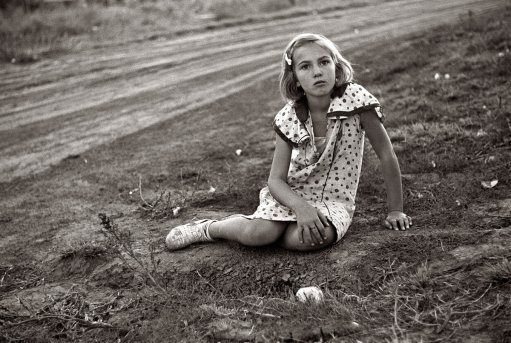 In a 1964 interview with Farm Securities Administration photographer Arthur Rothstein, published in the Archives of American Art Journal, he was asked: "What one factor about Americans could more or less sum up an American quality?"
Rothstein replied: "I found that a kind of individualism existed among the people, an inability to conform, a desire to be the master of their own fate. Americans don't do what you expect them to do. Each man is an individual, and the one thing I found in traveling through the United States was that every man and every woman was different. They all come from different backgrounds and different nationalities. There was no homogeneous quality about Americans, and it was a fascinating experience to learn this."
From the Library of Congress website:
"Unique in their scope and richness, the Prints & Photographs collections today number over 13.6 million images. These include photographs, fine and popular prints and drawings, posters, and architectural and engineering drawings. While international in scope, the collections are particularly rich in materials produced in, or documenting the history of, the United States and the lives, interests and achievements of the American people."
**************************
Among the millions of photos on the Library of Congress website are the Depression-era collection taken for the Farm Security Administration, the Office of War Information collection taken during World War II, and the National Photo Company collection of Washington, DC-area people and scenes. There was a political and social purpose to these pictures. But many years later, they have become the best record we have of what people looked like, living their lives in the first half of the 20th century, and what the American vernacular landscape looked like as well. In many cases, the people in these photos were not identified by the photographers, leaving us with an enormous picture album of anonymous members of the American family, and a treasure chest of unfinished stories.
And so, I am trying to identify some of the unnamed subjects and find out what happened to their lives and the lives of their descendants in the second half of the 20th century. In some notable cases, I have been successful. In other cases, I have tracked down the stories of persons who were identified. Like the photo of the lovely farm girl above, I find these photos irresistible and very moving. Click the link below to see the photos, and the stories I have have written about them.
Click here to search all related Library of Congress photos
Interview with Roy Stryker, creator of the Farm Security Administration photo project