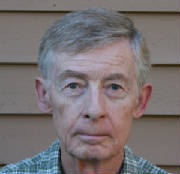 Joe Manning is an author, historian, genealogist, freelance journalist, poet, photographer and songwriter. His book, Steeples: Sketches of North Adams (Flatiron Press 1997), is in its third printing. It has been required reading for several courses at Williams College and Massachusetts College of Liberal Arts. He followed that with Disappearing Into North Adams (Flatiron Press 2001). His most recent book is Gig At The Amtrak (Flatiron Press 2005), a collection of his poetry.
In June 2002, Manning contributed a lengthy essay about the social history of the River Street neighborhood in North Adams for Porches: Art and Renewal on River Street, a book edited by the Massachusetts Museum of Contemporary Art. He has written many newspaper and magazine articles. He has received considerable recognition for his Lewis Hine Project, an ambitious search for descendants of child laborers photographed by Hine from 1908 to 1924. The project has been featured on CBS Evening News, several news and interview programs on National Public Radio, and in Yankee Magazine. He is also well known for a similar project regarding the photographs taken by the Farm Security Administration in the 1930s and 1940s.
Manning created, and was the advisor for, several oral history programs in the North Adams public schools from 1998 to 2007. From 1998 to 2009, he helped plan and run Neighborhood EXPO, an all-day interactive celebration of North Adams neighborhoods and history sponsored by the Northern Berkshire Community Coalition.
With collaborator Steve Vozzolo, he wrote and produced I Love Baseball, an album of new songs about the game. It is included in the collection of baseball music at the National Baseball Hall of Fame in Cooperstown, New York. Their song about painter Norman Rockwell, "Norman Always Knew," was recorded by Arlo Guthrie and performed by Mr. Guthrie at Tanglewood in Lenox, Massachusetts.
Manning was born in Washington, DC, and grew up in Maryland. He served four years in the United States Air Force as a medical corpsman. In 1970, he received a BA in Sociology from the State University of New York College at Cortland. He was a caseworker for the Connecticut Department of Social Services from 1970, until his retirement in 1999. Manning and his wife live in Florence, Massachusetts.
Find information about Joe's books and I Love Baseball here at Books & CDs.