Lewis Hine caption: Mother and children hulling strawberries at Johnson's Hulling Station. Cyral (in baby cart) is 2 yrs. old this May and works steadily hulling berries. At times Cyral would rest his little head on his arm and fall asleep for a few minutes and then wake up, commencing all over to hull berries. This is an extreme case – by no means typical and while it was found in this investigation that children 3, 4, 5 yrs. were accustomed to start out before sun-up to pick berries, we have not found many cases such as this. Location: Seaford, Delaware, May 1910.
"On our very first visit to this place (Seaford, Delaware) there were about 400 people sitting around hulling berries. It is estimated that there were over 200 children under 14 years of age, at least 75 of whom were apparently under 8 years of age. Children of 3 and 4 years were found at work hulling berries steadily. Mothers bring nursing infants and put them to sleep while they hull berries, or lay them on a convenient box or on the ground, while they continue their work." -From National Child Labor Committee Investigation Report 216, 1910
This photograph surprised me. Had I not known the circumstances described by Hine in the caption, nor even known that it was taken by Hine, I would have been delighted by this seemingly ideal family sitting happily in the sun, perhaps preparing berries for a pie. The children look well dressed and well cared for. But the investigation report above gives us some context. They were working for a preserving plant owned by H.A. Johnson, a Boston, Massachusetts company that bought large quantities of strawberries from farms. Despite the long hours of tedious work this family probably faced, perhaps every day of the harvest, the boy on the far right managed to steal a tasty snack when his mother wasn't looking.
The only information I had to work with was the toddler's name, Cyral, the location and the year. I searched the 1910 census and found the Merrick family in Seaford, including father Edward, mother Lillie, and four children: Pauline (8), John (7), George (5) and Cyril (2). That means that George is the one eating the strawberry. Subsequent research turned up Cyril's obituary, and eventually Robert Evans, the son of Cyril's youngest sister Ruth. I sent him the photograph, which he had not seen, and later interviewed him.
Edited interview with Robert Evans (RE), son of Ruth Merrick, who was the youngest child of Edward and Lillie Merrick. Interview conducted by Joe Manning (JM) on September 10, 2007.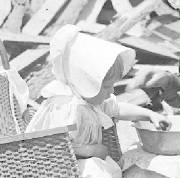 JM: What did you think of the photo?
RE: I thought it was a delightful picture. I had not seen my grandmother at that young age. I had a picture of her from around 1920, but I had never seen anything that early. And I was delighted to see my aunts and uncles in the picture, too.
JM: Did it surprise you to see them in that situation?
RE: Not really. I guess I was a little surprised about how fresh and clean and organized the children looked in terms of their dress and those kinds of things, particularly for that time frame and setting. I suppose I shouldn't be totally surprised, knowing my grandmother. She was very particular about keeping things very organized and taking care of the children.
JM: What was her husband, your grandfather, like?
RE: He was a very calm, down to earth person. He was, as my daughter would express it, kind of mellow. Nothing got him upset; nothing got him excited. He was a very pleasant man. I don't think I ever saw him angry.
JM: Were they farmers all their lives?
RE: Yes, until they retired. They were married in 1900. They were initially tenant farmers and sharecroppers, and then in the late 1920s, they were able to buy a farm in Hurlock, in Dorchester County (Maryland). But they lost the farm during the Depression, probably in the late 1930s.
JM: What did they grow on the farm?
RE: It was crop farming, which was typical of the area from the 1920s through the 1950s. They grew tomatoes, cucumbers, cantaloupes, watermelons, and so on. Almost none of that is going on here now, because starting in the 1960s, you couldn't get people to pick those things. Now it's mostly corn and soybeans. Back before then, every little town had a tomato cannery. When I was in high school and college, I worked in some of them. There would be trucks lined up as far as you could see with baskets of tomatoes waiting to be offloaded. They also had pickling factories.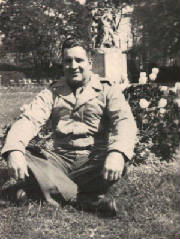 JM: What did they do after they lost their farm?
RE: They stayed on the farm and continued to work it. They just no longer owned it. About 1943, they left the farm – both of them were getting along in years – and bought a small house in East New Market (Dorchester County). They had a couple of acres. When I was born, my father was in the war, and my mother took me to my grandmother's house from the hospital, and my mother and I stayed there for three years until my father came back in 1946.
JM: When did they die?
RE: My grandfather died about 1962. I think I was a sophomore in college then. My grandmother died about 1965. They both died in Dorchester County, and are buried in a cemetery right outside of East New Market, where they were living at the time.
JM: What religion were they?
RE: They were Methodists. When I knew them, my grandparents went to a little church in Secretary, which is a little town just a couple of miles from their home in East New Market. It was a Christian Missionary Alliance church.
JM: What can you tell me about their children, your mother and aunts and uncles?
RE: My mother Ruth was the eighth and last child. She was born in 1923. Pauline was the first, and she was the only child to graduate from high school. The others dropped out of high school and helped on the farm, which would have been typical of those times. Cyril served in World War Two. After the war, he worked for the federal government (National Institute of Health) most of his life, and was in the National Guard for 30 years. After the war, he lived in the Washington area for a while, and then he moved to Wilmington, North Carolina. I didn't see him that much, maybe four or five times a year, when he and Alice, his wife, visited my grandparents. I would usually be there, because on weekends and holidays, I spent a great deal of time with them.
JM: What was Cyril like?
RE: He was very tranquil, even tempered, much like my grandfather. He looked a lot different from him, though. My grandfather was a relatively small, thin man; Cyril was a big man, about 6′ 2″ and large boned. He and his wife didn't have any children.
JM: What about the other children in the picture, George, Pauline and John?
RE: George worked on the farm till he left home, married and had two children. He didn't serve in the war as far as I know. He was an auto mechanic and worked for a long time for an auto dealership in Cambridge (Maryland). His first wife died of cancer, and that had a tremendous effect on him. He was left with their two children. George died of a heart attack around 1960. Both of his children are also deceased.
John was also tranquil and even tempered. Early in his adult life, he was also a farmer, though he never owned a farm. He worked for various people, initially as a sharecropper during the 1940s. When I knew him, during the 1950s, he was a carpenter and lived in Federalsburg, Maryland. He did mostly odd jobs and made enough to take care of himself and his family, but lived very modestly. He had three daughters and a son, if I remember correctly.
Pauline went to a secretarial/accounting college. She married James Selway, and had one son. They lived in the Wilmington (Delaware) area. I saw her once or twice a year. She died of cancer sometime in the late 1950s.
JM: Were George and John big like Cyril.
RE: George was tall, but not nearly as heavy. John was shorter and had a small build, much like my grandfather.
JM: Did any of your aunts and uncles tell you about their lives as children?
RE: No, other than the fact that they worked on the farm, planted and harvested the crops, and tended the livestock. They had mules at first, and later had trucks. They used to tell tales about driving the old trucks across the field when they were 10 or 11 years old. I have a picture somewhere of my mother sitting up on about three or four pillows, at about 10 years old, driving an old truck.
JM: You told me you went to college. Were you one of the first persons in your family to do that?
RE: Yes, I was the first. Neither my mother nor father finished high school. My father worked in a pool room, and my mother worked in a department store in Cambridge. I went to what was called Salisbury State Teachers College at the time. And I got my master's from George Washington University.
I wasn't much of a student in high school, but after my junior year, I got a summer job in a pickle factory in Hurlock, which was quite a dirty job. They had no equipment at all. It was backbreaking, mindless kind of labor. By the end of the summer, I didn't yet know what I wanted to do in my life, but I knew damn well what I didn't want to do. So when I went back to school, I was a lot better student, because I knew if I didn't try harder, I was going to wind up in a lousy job for the next 40 years. Still, I didn't take any college preparatory classes, and I was hardly ready for college when it was time to apply. That was 1961. Back in those days, I could go to Salisbury State for $600.00 a year. So between working in the summer and weekends, I was able to raise the money.
When I graduated, I took a job teaching school in Calvert County (Maryland). I took some courses at George Washington and taught for two years, then enrolled in the master's program at GW. After I got my master's in 1971, I got a job as an assistant principal in Ocean City (Maryland), and then moved on to be a high school principal in Salisbury, which I did for 15 years. I retired as acting superintendent of the county school system.
JM: You came a long way from pickles.
RE: I sure did. I sometimes worry today that young people don't have the kinds of experiences that might motivate them to get ahead. A lot of these dirty jobs don't seem to exist, and if they do, young people won't do them. I attribute what I accomplished to a work ethic that came from my grandparents, and also from my mother and father. My grandparents never had any material wealth, but they worked extremely hard their entire life, they were self-sufficient, and they would have died before they would have taken a penny from anybody.
My grandmother was rock solid and strong willed. When she got something in her mind to do, she would do it come hell or high water. Looking back on it, she had eight children and raised all of them to adulthood without losing any of them, which was sort of unusual in the early part of the 20th century. My grandmother was the one in charge. My grandfather kind of went along with whatever she did.
JM: The way your family looks in the Lewis Hine photo, it's hard to feel sorry for them.
RE: I would agree. And I think in no way would they have considered themselves sorrowful. They did not have many material possessions, but they were rich in spirit and resolve, and were very thankful for what they had.
JM: Now that you have seen this photo, do you look at your ancestry any differently?
RE: No, I don't think I do. My grandparents were working; the children were helping. I knew that would have occurred. The children helped on the farm basically from the time they were able to. My mother talked about it. We'd have family reunions from time to time, and there would be discussions about the past, but they were always positive discussions. You never got a feeling that they thought they were underprivileged or disenfranchised.
All of the children grew up to be solid citizens. None were wealthy or renowned, but they were good people and contributing members of society. The greatness of this country is basically the result of ordinary folks who get up every day, go about their business and do the kinds of things that need to get done. I think the folks that are in these child labor pictures represent those kinds of people. My grandparents had such a profound influence on my life. That makes seeing the photograph very meaningful.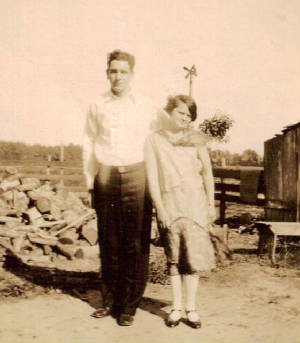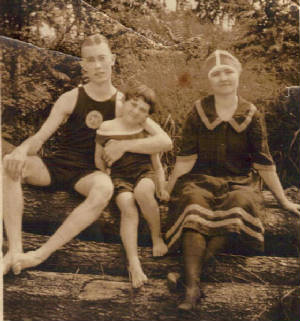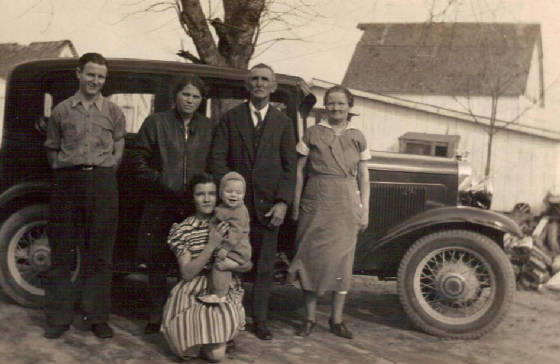 According to several family history postings on Ancestry.com, Edward Lecompte Merrick and Lillie Burton Berridge were married in Secretary, Maryland, on November 28, 1900. Both of them were born in Dorchester County, Maryland. They had eight children. Edward died in 1963, at the age of 82; and Lillie died in 1966, at about the age of 83. Both died in Dorchester County. Pauline died in 1956, at the age of 55; John died in 1983, at the age of 80; George died in 1966, at the age of 61; and Cyril died in 1987, at the age of 78.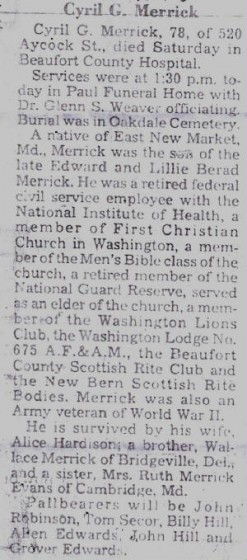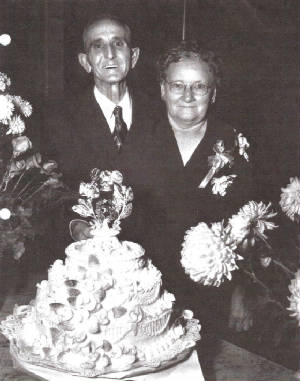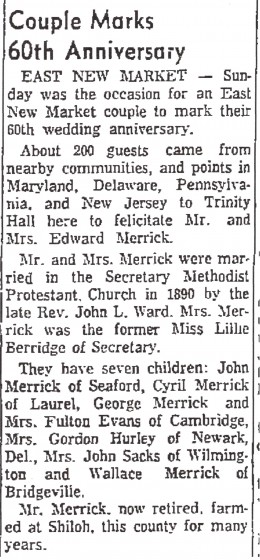 *Story published in 2009.