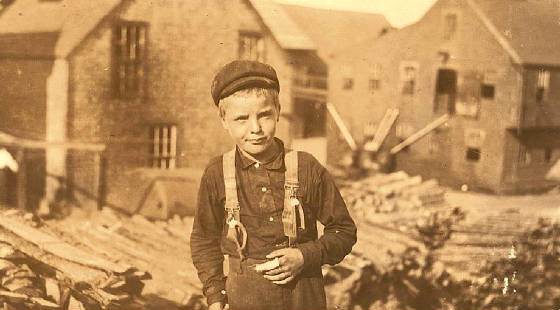 Lewis Hine caption: Richard Mills, 8 years old, showing a severely cut finger. Is a cutter in Eastport, Me., canneries. Location: Eastport, Maine, August 1911.
"He couldn't read or write, and he only went as far as the third or fourth grade, but he was very smart and very special." -Richard Mills Jr., son of Richard Mills
In American Photography and the American Dream, author James Guimond tells of Lewis Hine's encounter with a Mississippi factory owner, who said to Hine: "We don't want them (the child labor reformers) to know about this because they would not understand that it is better for these low people to be at work. They don't want school. The children who grow up and can't read and write are always better off than those who can, because as soon as they get a smattering of education they want to strike for higher wages."
In 1911, in a moment of frustration, Hine was quoted as saying, "I am sometimes inclined to think that we must mutilate these infants in industry before the shame of it can be driven home."
It's been a century since Richard Mills was depicted as a compelling example of child labor. But for most people who happen to see his picture now, it will likely be just another of over 5,000 such photographs that were taken by Lewis Hine in 32 states and the District of Columbia. But for Richard Mills Jr., it was a totally unexpected link to his past when I mailed it to him, along with two others in which his father appeared, with the bandage on his finger. They are the only pictures he has ever seen of his father as a child.
Lewis Hine caption: Group of young cutters, Seacoast Canning Co., Factory #2, waiting for more fish. They all work, but they waste a great deal of time as the adults do also, waiting for fish to arrive. Location: Eastport, Maine, August 1911.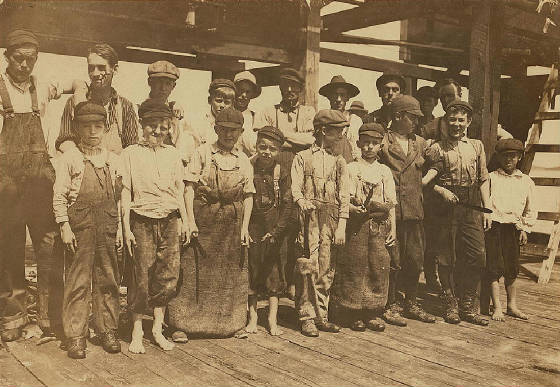 Lewis Hine caption: Group of cutters, all of them working, factory #2. One of them, not the youngest, is Harold Whalen, 14 Tappen Ave. Makes $1.00 a day. Location: Eastport, Maine, August 1911.
Edited interview with Richard Mills Jr. (RM), son of Richard Mills. Interview conducted by Joe Manning (JM) on January 18, 2007.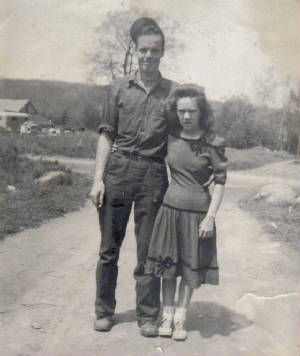 Richard Mills was born in Maine on March 2, 1902. His parents were Freeman Mills and Annie Smith Mills. In the 1910 census, Freeman is listed as working for the city, and Annie was working in one of the canneries. I could find no further records of them. Richard served in the Army during WWI, and then married Ella May Noyes on June 7, 1923, in Augusta, Maine. He was 21, and she was 15. In the 1930 census, they were listed as living in Moscow, Maine, about 25 miles from Augusta. They had two children, Richard (4) and Joseph (2).
Richard died in Augusta on February 14, 1975, two weeks before his 73rd birthday. His wife Ella died in 1972, at the age of 64. After finding Richard's death record and obituary, I contacted son Richard Jr., who lives in Augusta. His photo is to the left.
JM: What did you think of the photographs?
RM: I never knew he went to work that young. I knew he worked in the canning factories. When he was working down at the Hudson Pulp and Paper Company (Augusta, Maine), he used to go up to visit his brother Joe in Eastport, when he was on vacation. He would work in the canning factory with Joe for a few days, just for something to do. When he came home from the sardine factory, he always brought some cans of sardines with him.
JM: Did he enjoy doing that, or did he just want the extra money?
RM: He enjoyed it. My dad was a hard worker. No two ways about that.
JM: In the photos, he has a bandage around his finger. Did your father have any permanent injuries to his hands or fingers?
RM: I never noticed any, and he never said anything about that.
JM: What do you think about your father having to work in the cannery at that age?
RM: A lot of people worked at that age back then. I guess he came from a big family, and all of the children had to work to help out their parents.
JM: Were you born in Eastport?
RM: No, I was born in Augusta. My parents lived in Augusta then.
JM: When did your father leave Eastport?
RM: I don't know.
JM: What was your mother's name?
RM: Ella May Noyes. I think he met her in Augusta. I was the first child, born July 21, 1925.
JM: What was the first job you remember your father working at?
RM: He was working on the WPA when I was around nine or ten years old. I remember him working on the damage from the 1936 flood.
JM: Your father's obituary said he was a veteran of WWI.
RM: He never told me anything about that. He never told me much about his life when he was young.
JM: When did he start working for Hudson Pulp and Paper?
RM: I'm not sure. I worked there, too, at the same time he was there. My brother Joe, and my brother David, also worked there then. Dad worked in what they called the yard. That was throwing wood into the river and into hoppers. I also worked in the yard for a while. Then I went to work in the finishing room, working on the paper machines. After I left there, I went to work in the Statler Tissue mill, which bought up Hudson. I stayed there till I retired. Then I drove a cab for about four years.
JM: Did your mother have a job?
RM: She worked for a while in Augusta as a waitress, but she was mostly a housekeeper.
JM: Did you know your father's parents?
RM: No. When I was little, my grandmother was in a hospital down in Virginia, and my grandfather had died before I was born.
JM: Have you ever been to Eastport?
RM: No.
JM: Do you have any children?
RM: I have just one child alive now, my son Richard. I had two daughters who died, one at the age of 32. I have a brother named Charlie, who has done real well. He started working in a grocery store, and then he ran his own grocery store in Augusta called Mister Market for many years. Then he bought a place in Winthrop (Maine) where he built another Mister Market store. He finally sold that and made a lot of money.
JM: What was your father like?
RM: He was a heckuva nice guy. He was liked by everybody. He never had anything bad to say about anybody. I try to pattern myself after him, but I'll never come close to what he was.
JM: What did he like to do when he wasn't working?
RM: He liked to sing. He used to sing war songs, usually sailor songs. "Standing on the Burning Deck" is one I remember. Another one is, "May I Sleep In Your Barn, Mister?" He had a good voice. I also like to sing, and I play guitar. I've done that ever since I was 12. Dad liked to joke around. If he had a good joke, he would tell it to you.
JM: What are some of the things you did with your father when you were little?
RM: Not a whole lot, because he was always working. But once in a while, we would rent a boat and go out in the lake. I got married at the age of 17, but I lived very close to him. I used to take him back and forth to work. And I would take him and my mother shopping sometimes.
JM: When did your father and mother die?
RM: Mom died about in 1972, and Dad died in 1975. Toward the end of his life, he came down with emphysema. That and a bad heart is what took him. I had a father that nobody else will ever match. He was always there for me, no matter what. He was little, about 5′ 7″, but he was a very strong man. He couldn't read or write, and he only went as far as the third or fourth grade, but he was very smart and very special.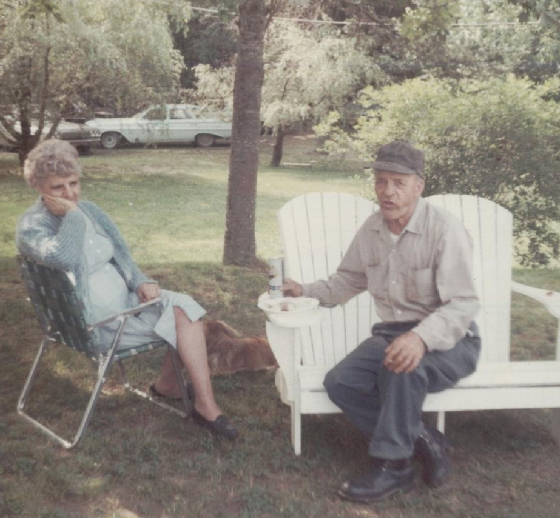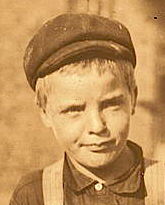 *Story published in 2007.