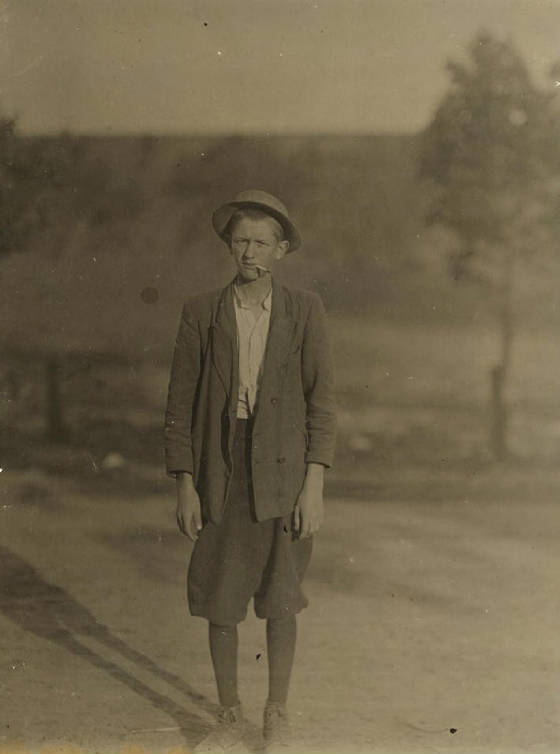 Lewis Hine caption: Human Junk. A product of the mill. "Ben workin fer 10 years. Began when I was six years old for 5 cents a day. Lately I was workin $1.25 a day but got to spittin blood and had to quit." He was truely "scrap[p]ed" and of little use to himself or the world. Roy Hammett, Spartanberg, S.C. Location: Spartanburg, South Carolina, May 1912.

"Consumerism and advertising implicitly ignore the manufacturing process and explicitly glorify products, which are invariably presented as shiny, new, and exciting. Hine, though, was deeply concerned by the condition of the weary children he photographed, who were being worn out, sometimes literally, by their work. In South Carolina in May 1912, he photographed a thin, weedy young man accompanied with the note, 'Human Junk, Roy Hammett, Spartenberg, S.C…'"
"Hine returned to this theme in his poster, 'Making Human Junk,' which bitterly satirized the claim that underlies most advertising – that industry transforms the material world into valuable products that make our lives richer and better. He showed how children who were 'Good Material at First' entered the factories and became a 'product' – 'Human Junk' with 'No Future and Low Wages.'
As his 'Making Human Junk' poster shows, Hine used photography to break through the façade of advertising to show the destructive 'pathological' side of the industrial process. He claimed in his 1909 speech on 'Social Photography' that the photographer could transport his audience into the children's work environments by showing actual working conditions in vivid, memorable pictures that have emotional appeal – sometimes accompanied by appropriate written texts. The photograph of an adolescent, a weed-like youth, who has been doffing for eight years in a mill carries its own lesson…Whether it be a painting or a photograph, the picture is a symbol that brings one immediately into close touch with reality."
-from American Photography and the American Dream, by James Guimond, UNC Press, 1991. Used with permission from the author
Roy Loyd Hammett was born near Gaffney, South Carolina, on January 16, 1893, according to his WWI draft registration, which he signed on June 5, 1917. At that time, he was married, with two children. His parents were South Carolina natives, as were their parents. His father was a farmer. The family was living in Spartanburg when they were counted in the 1900 census. Somehow, they escaped the 1910 census.
In the 1920 census, Roy is living in Limestone, South Carolina, with his wife Bythia, and their children, James, Claude and Jane. Roy is still working in a cotton mill, but he has been promoted to the position of loom fixer. Six years later, he was accidentally killed in a gun accident. Roy's widow died in North Carolina in 1969.
World War One draft registration
I managed to find one of Roy's grandchildren, the daughter of Roy's son Claude. She knew that her grandfather had been killed in an accident, but knew nothing about the Lewis Hine photo, and had never seen the newspaper article, so I sent them to her. She was very interested, because had never seen a photo of her grandfather. She told me this about her grandmother Bythia (Roy's widow):
"She was a very proud woman who stood about 4′ 11″. I remember never seeing her in any shoes but spiked heels, or early morning slippers."
She also told me this story about her father Claude:
"My father told us this story about his father Roy's funeral. It seems he overheard an uncle advising his mother to put the five children in an orphanage, because she would not be able to take care of them. So my Dad ran away to live with another uncle, in Gaffney, and worked in his grocery store in exchange for board. Of course, my grandmother Bythia never took the advice about the orphanage. My dad told us that soon after, he saw his father's ghost come to his bedside and tell him to go home and help his mother raise the younger children. So he did, and continued to help his youngest sister, Louise, even into her adult life, because it was very hard for his mother to raise five children by herself. My father was the sweetest and most caring person I've ever known."
Clipping from unknown South Carolina newspaper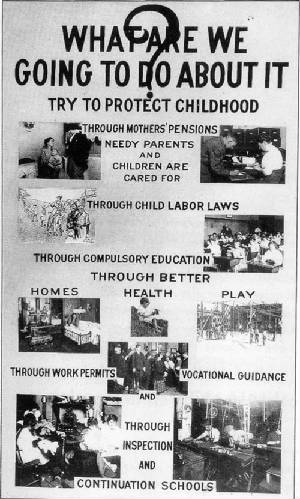 Several years after I posted this story in 2008, I received this interesting email from Laurie Hammette (her grandfather, Roy's brother, added the "e" to his last name)
"I was researching my ancestry online when I came across your story about my great-uncle, Roy Hammett. He was the older brother of my grandfather, Lewis. I never knew much about Roy, except that he accidentally shot himself. While Roy certainly had a difficult childhood, many of his siblings fared much better, including my grandfather Lewis. He moved to Washington, D.C., when he was just 18, and he became a sales manager in the newly opened Safeway (supermarket chain). He had no college education, but he did have exceptional mathematical skills. After getting married, he moved to Maryland, then later to New Jersey. He raised two kids there, and he worked in the Empire State Building as the office manager of a textile company. He later was one of the top salesmen nationwide with the Panther Oil Company of Fort Worth, Texas (while still living in New Jersey). He returned to South Carolina in his retirement years."
"The Hine photograph does accurately capture a moment in time, but it does not tell the whole story. It is interesting to see how one moment in Roy's life that is caught on film might lead viewers to imagine that he and his siblings were destined to a life of misery and poverty. But many of his siblings, including my grandfather, led very comfortable lives."
*Story published in 2008, updated 2010.