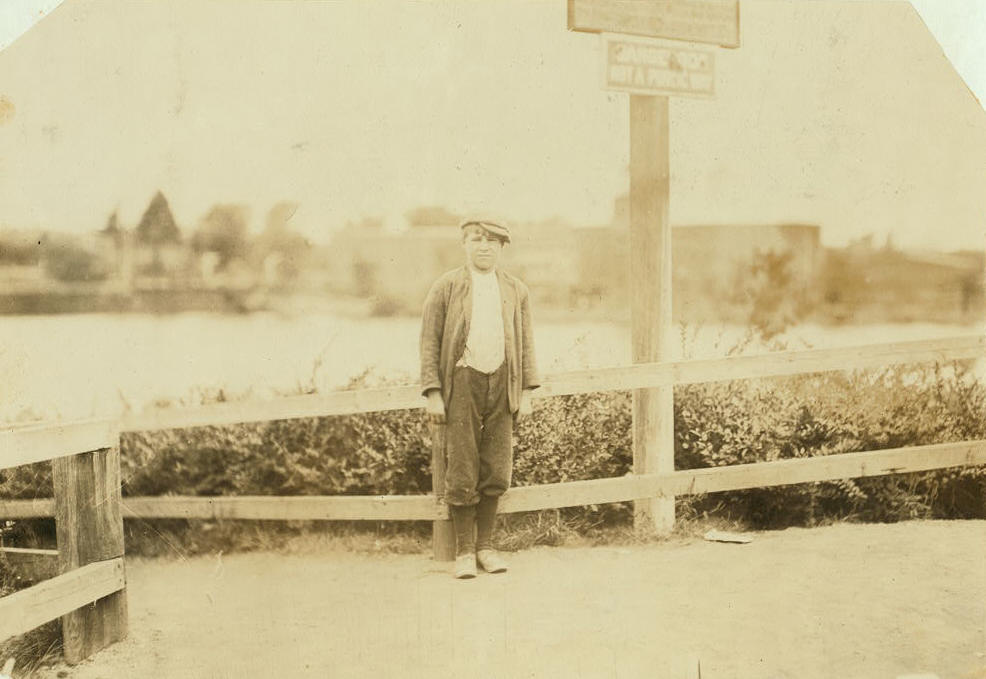 Lewis Hine caption: Johnnie Ostafan, 5 Boylston Street, Easthampton, Mass. Been doffing nearly a year in West Boylston cotton mills and may be under legal age. Location: Easthampton, Massachusetts, August 1912.

When he was photographed by Lewis Hine, 13-year-old John George Ostafin had been in the US for 26 months. When he got off the boat at Ellis Island, he would have spoken only his native language of Polish. Records show that he never went further than the sixth grade; so he may not have attended school since May or June of 1911. The Massachusetts child labor law at the time prohibited children under the age of 14 from working in mills and factories. As I was to learn after more than a month of research, John's life, after a rocky start, was about to get more complicated.
I live six miles from Easthampton. After seeing this photo, I scouted the area around Boylston Street, where John was living, and the West Boylston Manufacturing Company factory on nearby Pleasant Street, where he was working. It quickly became obvious that he was facing east on a street called Emerald Place, his back to Lower Mill Pond, with the West Boylston factory in view on the other side. He might have been on his way to work. It must have been a cloudy day, because he wasn't casting a shadow.
To John's left, several hundred feet away, was the Hampton Company factory complex at One Ferry Street, which bordered on Pleasant Street, where the West Boylston plant was located just a short walk south from the intersection. From his house at 5 Boylston Street, John could walk to work in about 15 minutes. One hundred years later, three major changes can be seen along that walk:
-The Hampton Company is long gone, the mill buildings are gutted, and some are being demolished in preparation for a struggling redevelopment project to create residential space.
-The former rail line, which runs parallel to Pleasant Street and behind the West Boylston mill, is now a heavily used bike path called the Manhan Rail Trail.
-West Boylston Manufacturing shut down its operations in Easthampton in 1932, but the 500,000 square foot space continued to house various manufacturers for many years. In the mid 1990s, the facility was converted to Eastworks, which has retail businesses, government offices, non-profits and professional services on the first three floors, and apartments with loft spaces on the top floor.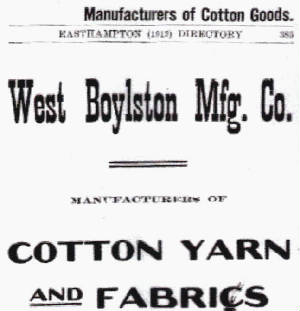 The West Boylston Manufacturing Company and the Hampton Company, both significant cloth producers, moved to Easthampton in 1899, and recruited a large population of Polish and French Canadian immigrants. But 30 years later, the Great Depression took its toll on Easthampton manufacturers. Below is an advertisement that appeared in several trade publications in 1931, and three newspaper articles about the West Boylston Maunfacturing Company.
"Absolute sale at auction. Valuable machinery and equipment of the West Boylston Manufacturing Company at Easthampton, Mass., Wednesday, Thursday, July 29 and 30, 1931, starting at 10:00 A.M."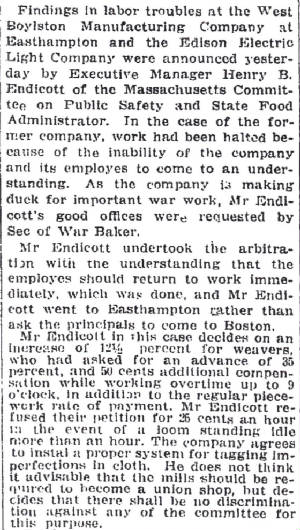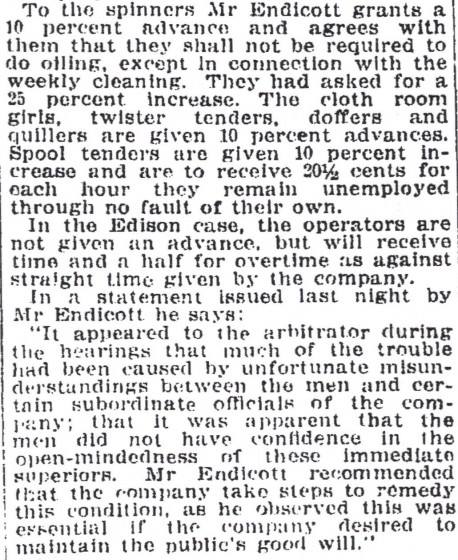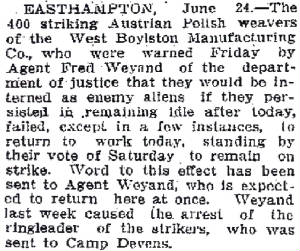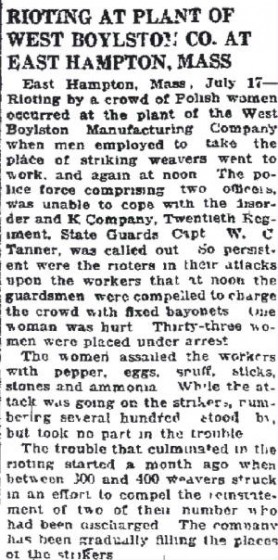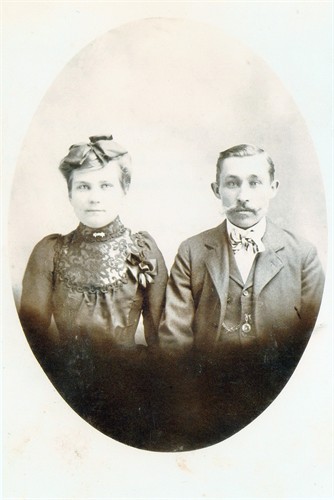 According to my research, and the generous assistance of John's great-nephew, Ron Dussault, who posted genealogical information about the family on the Web, John's father, Andrew Ostafin, came to the US from Austria (Poland was part of Austria then) in late 1899 or early 1900, and lived with relatives in Holyoke (immediately southeast of Easthampton), where he worked for the Hadley Company, a cotton mill. His pregnant wife, Paulina (Swider), and their first-born child, John, stayed behind. She arrived at Ellis Island in February 1905, bringing with her daughter Mary, born in 1901. They joined Andrew in Holyoke. Mary died of meningitis seven months later. But for undetermined reasons, John stayed home and lived with Paulina's sister Tekla.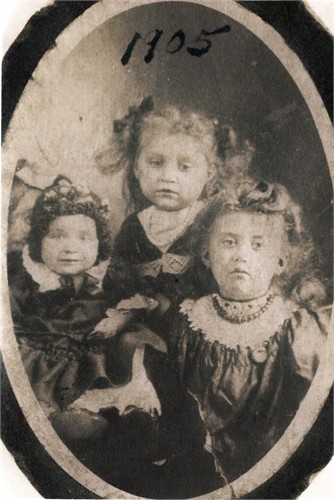 In 1906, the Ostafins moved to what became known as the New City neighborhood of Easthampton, an area of mill housing adjacent to the West Boylston and Hampton factories. They rented an apartment at 52 Emerald Place, the street where John was photographed. A year later, daughter Veronica was born, and in 1909, son Peter came along. John finally joined the family in June of 1910, coming over with his Aunt Tekla. He hadn't seen his father in 10 years, and wouldn't have remembered him anyway. He hadn't seen his mother in more than five years, and had never seen his younger sister and brother. Based on Lewis Hine's caption, John probably got a doffing job at West Boylston right away. The Ostafins had one more child, Charles, born in 1912. By the end of that year, the family had moved to 5 Pepin Street, in the same neighborhood. Four years later, John's father Andrew died in a freak accident.
"Andrew Ostafin, aged 53, died this morning at his home on Princeton Avenue as a result of an accident. Mr. Ostafin slipped at his home and pushed his arm through a window. An artery in his wrist was cut and he bled to death before medical assistance could reach him. Medical examiner C.I. Sparks was called and he pronounced it an accidental death. Mr. Ostafin leaves besides his widow three young children. He was employed as a truckman. Two years ago he lost arm as the result of an accident at the West Boylston mill. Funeral Friday morning at the Church of Sacred Heart." –Daily Hampshire Gazette, August 9, 1916.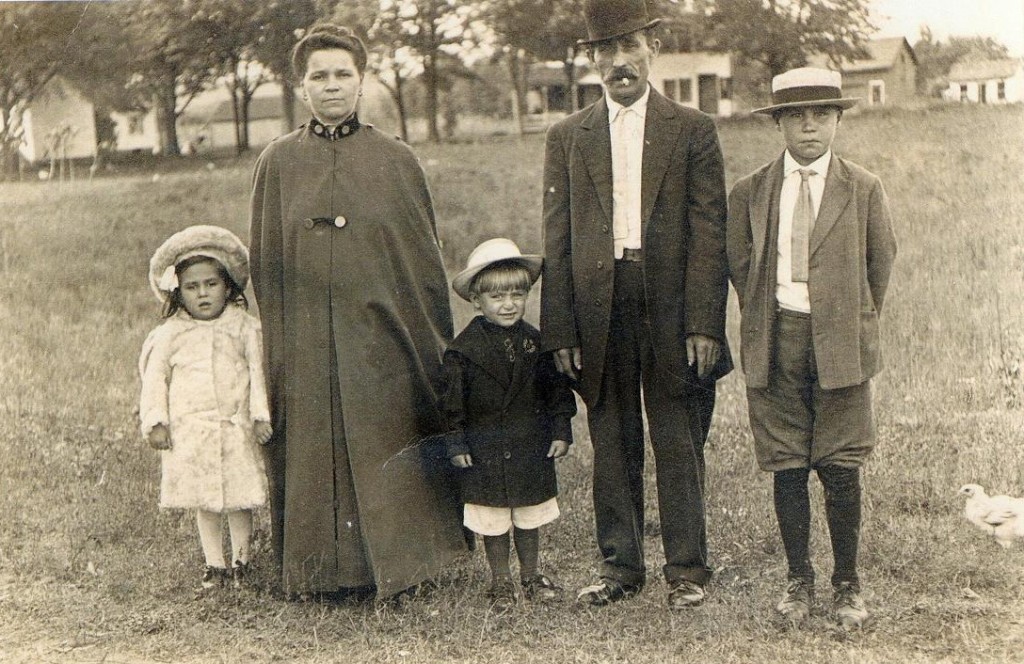 By 1920, John was a boarder in an apartment on Searles Avenue, just a block from the West Boylston plant, and he worked as a truck driver. His mother remarried in 1923. That same year, John married New York native Eleanor Marion Welch, and moved to Schodack, New York, just south of Albany, where he worked in the construction business as a steam shovel operator. But his last name was no longer Ostafin; he had changed it to Overs. No one I spoke to in the family knows why. Their first child, Cecilia, was born in 1925.
By 1930, John and Eleanor were living in Monroe (Grafton County), New Hampshire, where John was still a steam shovel operator. Their second child, Pauline, had been born in New York in 1928. Their third child, John Andrew, had died on May 9, 1930, six days after he was born. They were still living in Grafton County in 1940, this time in Haverhill, where John continued to operate a steam shovel, and they had three more children, George, Gilbert and Patricia.
John's mother Paulina died in Easthampton in 1954. In her obituary, probably written by one of her children, John was listed among the survivors, but his address was given as the country of Brazil. He might have been working on a construction project there. At that time, he was probably divorced from Eleanor, because according to town directories, he was living in 1956 in West Stockbridge, Massachusetts, with his second wife Thelma. They moved to Newtown, Connecticut, the following year, where they lived in a trailer park. His occupation was listed as a construction worker. He and Thelma, a registered nurse, remained in Newtown for the rest of their lives. John died on October 16, 1975, at the age of 76. Thelma died in 1983.
John's sister Veronica worked most of her life at Hampton Mills and Northampton State Hospital. She died in Connecticut at the age of 97. His brother Peter became a professor of sociology at the University of Michigan. He died in Michigan at the age of 75. And brother Charles worked as a chef in a country club, and as a maintenance man for the Massachusetts Turnpike Authority. He died in Massachusetts at the age of 70.
I contacted two of John's children, and sent them the Lewis Hine photo. They did not know about it. Neither of them could tell me much about their father. They said that when they were growing up, he was always working in construction jobs out of state, and was seldom home. So we are left with little information about what he was like, other than that he was apparently a skilled and reliable worker.
"John G. Overs, 76, of Midway Trailer Park, Rt. 6, Newtown, CT, died October 16, 1975 in Danbury Hospital yesterday after a brief illness. Born Nov. 23, 1898, he had been a resident of Newtown since 1958. He was a retired construction engineer, having worked for several construction companies. Besides his wife, Thelma (Spangler) Overs, he leaves several children and two brothers and sisters. The funeral will be at the Honan Funeral Home, 58 Main Street, Newtown, CT, at the convenience of the family. Cremation in Mountain Grove Cemetery, Bridgeport, CT. There will be no calling hours." –Danbury News Times, October 17, 1975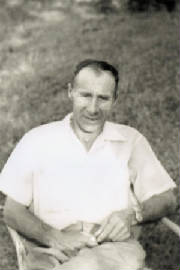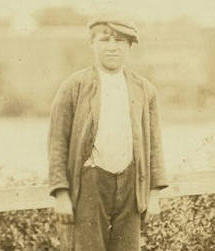 *Story published in 2012.