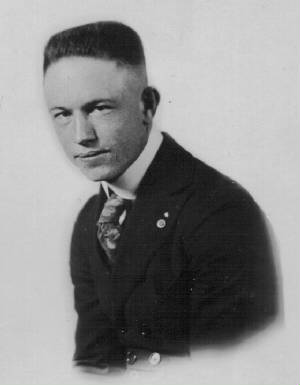 Roy Alexander Young was born on May 4, 1899. He was commonly known as Alex, and occasionally as Roy. He stayed at the orphan home longer than any of his siblings, possibly by his own choice. According to several of the Young family descendants, he didn't want to leave, but the home did not allow children to stay after their 18th birthday. He was discharged from the home on January 9, 1917, so he may have completed high school at the orphanage.
In 1920, he was living in Vineville, near the orphan home, with Mr. S. E. Bayne and his family. Mr. Bayne was a pharmacist, and Alex worked in his store. The census listed Alex as Mr. and Mrs. Bayne's son, but that would have been a mistake. He joined the Army on October 3, 1917, served in France, and was discharged on January 11, 1919. He returned to work in the drugstore, and served in the National Guard, until September 15, 1922, at which time he enlisted in the Marine Corps. He was listed as 5′ 4″ tall at the time. The next 30 years of his life is summed up in the following newspaper article in 1949.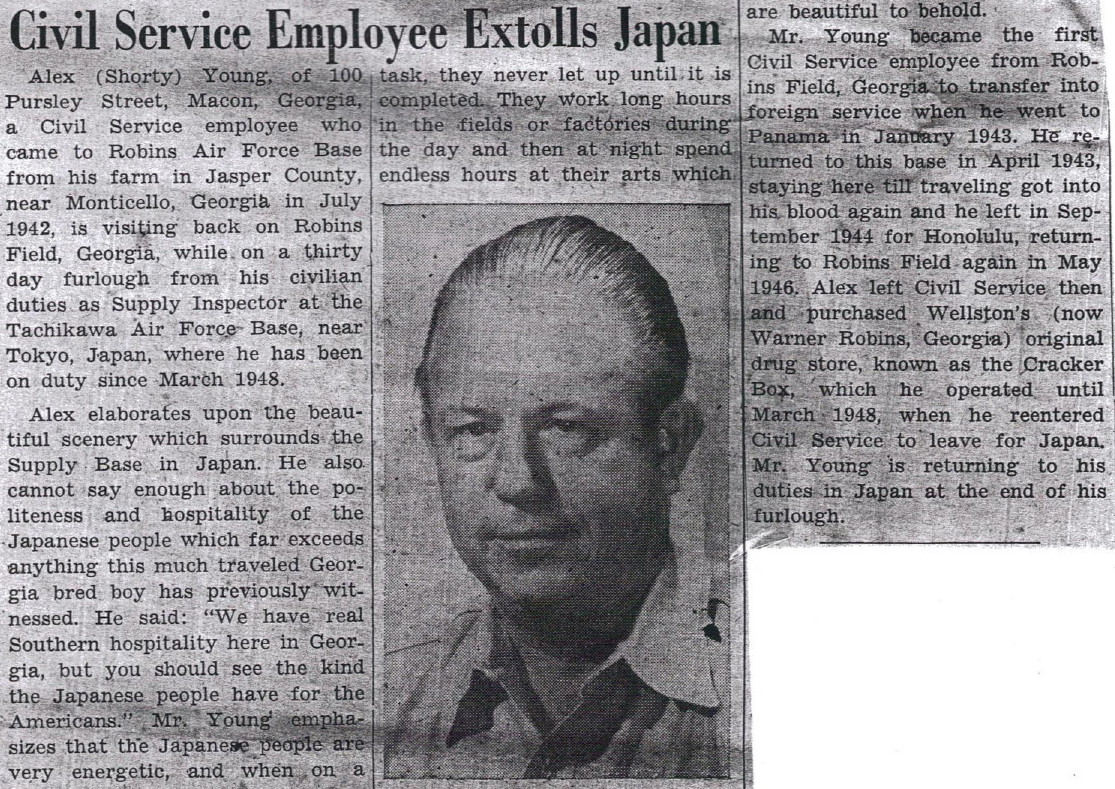 There is no evidence that Alex ever married or had any children, although one Young family descendant told me he thought he might have been married briefly to a Japanese woman while living in Japan. Anecdotal information from the family indicates that he kept in touch occasionally with several of his siblings. He lived most of his life in the Macon area, and died in a Veterans hospital in Dublin, Georgia on September 11, 1969, at the age of 70. Whoever wrote his obituary listed only Seaborn and Eddie Lou as his surviving siblings, though at the time, Mell, Mattie, Mary, Elizabeth and Jesse were still living. His fondness for the Methodist Home is illustrated by the fact that a report of his death appears in their records.