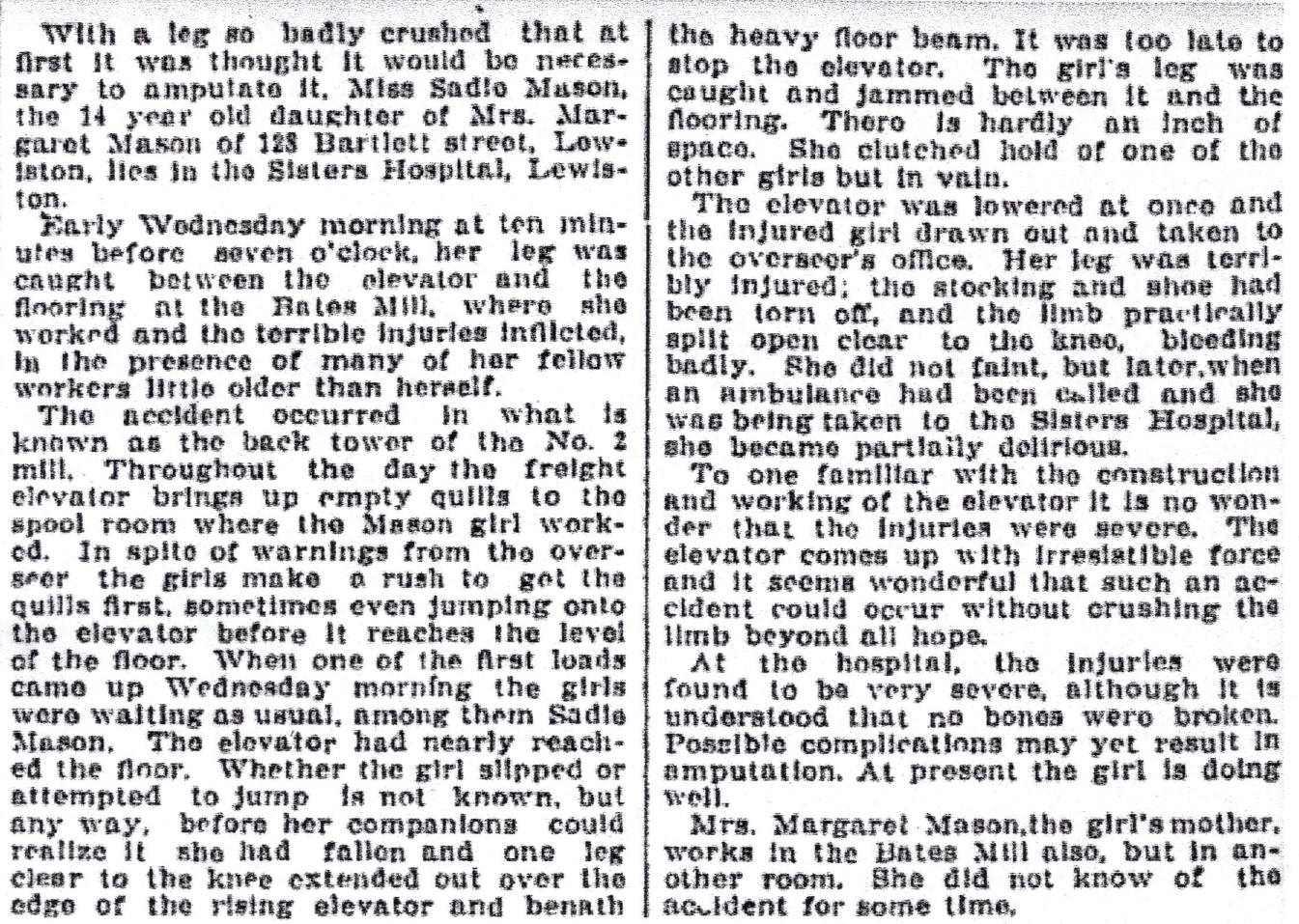 Sadie Mason: Research and story by Joe Manning
Sadie Melva Catherine Mason was born in Maine, on August 12, 1892. Her father was John Peter Mason, who was born in Quebec in 1831. Her mother was Margaret Ann Walker, who was born in Nova Scotia in 1851. They married in 1866. He was 35, and she was only 15. John died at sea in 1897, when Sadie was five years old. Margaret and her children moved to Lewiston in 1899.
In the 1900 census, Margaret was living in Lewiston with eight of her children, the wife of her oldest child, and two granddaughters. Her five oldest children worked at a cotton mill (probably Bates Mill), but not Sadie, who was eight years old. Mrs. Mason said he had given birth to a total of 13 children, and 11 were still living. Margaret died in 1941, at age of 89. She had been living for two years in New Hampshire at the home of a daughter.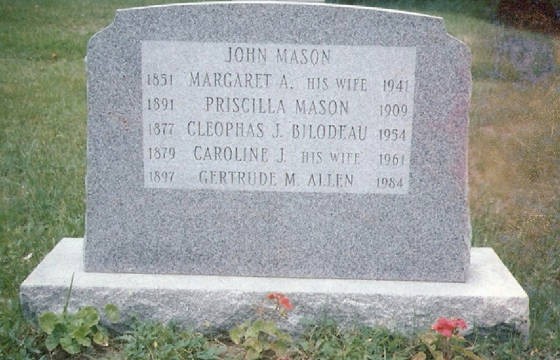 Sadie married John Joseph Hart in Lawrence, Massachusetts, in 1908. He was 24 and she was not quite 16. Two years later, she was living in Lawrence, Massachusetts, with 55-year-old Minnie Mason, relationship unknown. Sadie was working as a servant in the home. She told the census taker that she had been married two years, but gave her last name as Mason, not Hart. That very same year, John Hart was living in Hyde Park, Massachusetts with his second wife, Ellen, and 8-month old son John, who was Ellen's first child. They had been married one year. So I am making the assumption that Sadie and John's marriage had been annulled in less than a year.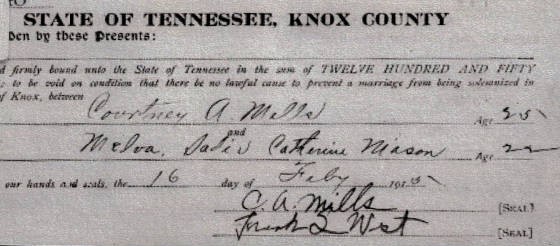 Sadie married Courtney Asbury Mills in Knox County, Tennessee on February 16, 1915. She gave her name as Melva Sadie Catherine Mason, and would continue to call herself Melva. I have no idea why she married in Tennessee, or how she met Mr. Mills, who was born in California in 1889. They moved to Asheville, North Carolina in 1916. On August 12 of that year, Melva gave birth to an unnamed boy who died the same day.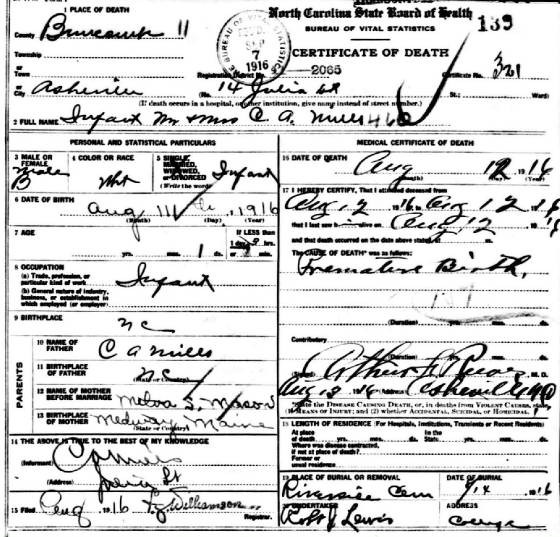 In 1922, Courtney was awarded a patent for a tool called a nut holder. Eight years later, according to the 1930 census, Melva and her husband were still living in Asheville, with one child, Courtney Asbury Mills Jr., who was born in 1923. Courtney Sr. was employed as a sign painter. Melva told the census taker that she was 16 years old when she was married the first time. That would have been to John Hart. Courtney Sr. died in Asheville in 1942, at the age of 52. In his obituary, his only listed survivors were Melva and Courtney Jr.
Finally, I found Melva's death certificate. Her full name was given as Melva Sadie Mason Mills. She died on January 8, 1946, at the age of 53, in Norfolk, Virginia. Cause of death was given as uremia, which is essentially kidney failure.
At this point, I began searching for descendants of Melva's family.
Her son, Courtney Jr., later married Tilda Thrift, who had been married previously, and had several children. Courtney Jr. died in 2004, and is buried in Asheville. I was unable to obtain his obituary.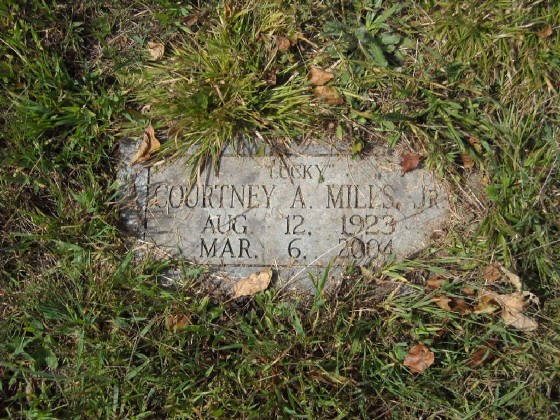 Tilda died in 1991. I found her obituary, and her only listed survivors were her husband and two children by a former marriage. Since it is likely that she had no children by Courtney Jr., and since Melva and Courtney Sr. had only one surviving child in 1941, it is almost certain that Melva never had any grandchildren.
Melva's sister Caroline married Cleophas Bilodeau. She named one of their children Melva Helena, who later married Edgar Matthews and moved to Washington State. She died in 2003. I obtained her obituary, and then talked to her daughter, Barbara Whyte, who also lives in Washington. She said that her mother referred to Sadie (Melva) as Aunt Mel. Surprisingly, she had a photograph of Sadie.
I emailed her the article about the accident, and she replied, "Now that I have read the article, I remember that she was crippled."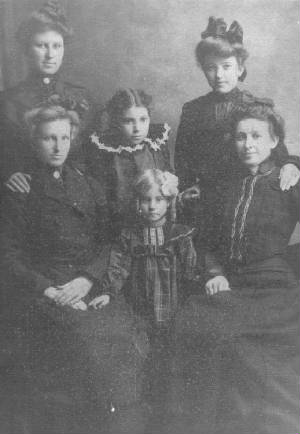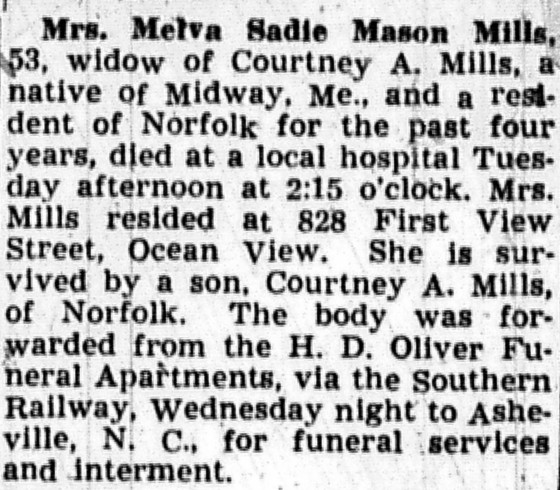 *Story published in 2011.